How to set Marketing Campaigns in Jivo
Included for free in plans
VIP
PRO
In this tutorial we will introduce you to the new feature "Marketing Campaigns". With this feature you will be able to set and schedule messages in the chat for the website channel.
With marketing campaigns you will be able to set a time, add a picture, text and prechat buttons to your pop up invitation for your website.
For example, during Christmas, you can configure a special promo using an image, text and buttons. You can set as many as you wish and you can prepare a year ahead of campaigns and promos using the same segment conditions.
Lets start!
Just go to the new icon "Marketing" located to the upper left side of the web app or desktop.
In this menu you can click on "create"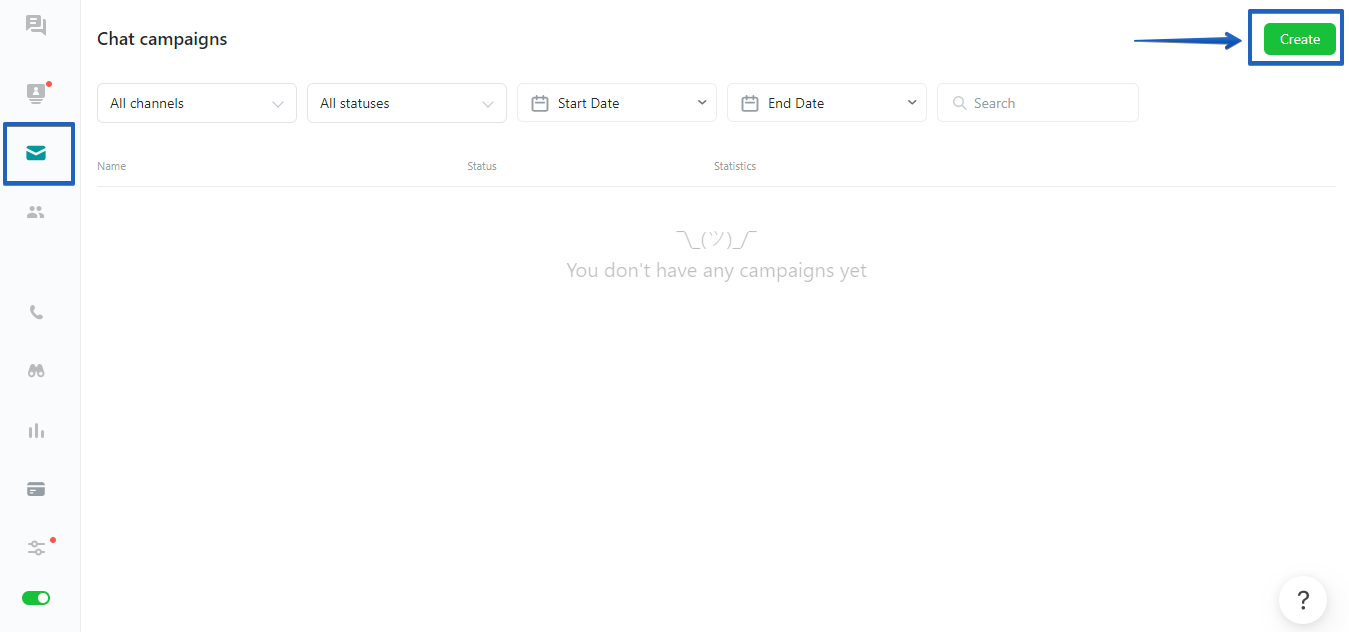 In this menu you will start to set up your campaign.
Select your website channel (this feature is only available for now for this type of channel only)
Add the name of your campaign so you can identify it later
Click on next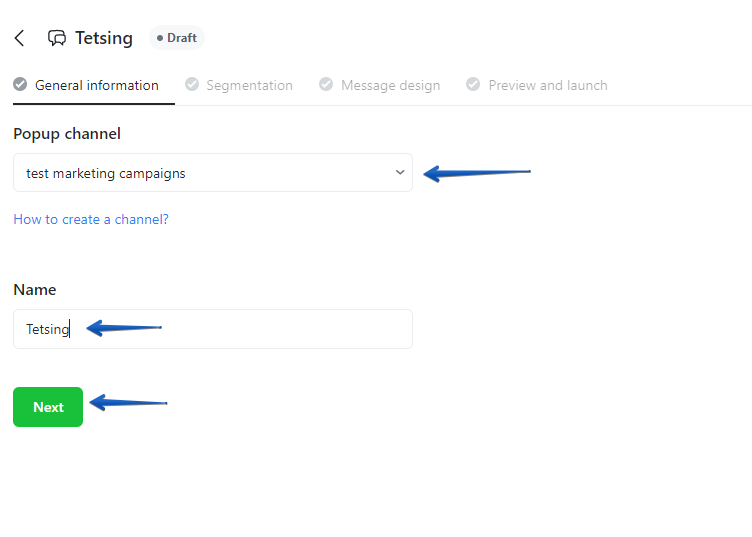 Now you will see the segmentation menu. In this menu you can segment your customers. Just use conditions as in triggers, keep in mind that you can segment per country, per time on website and page and many more.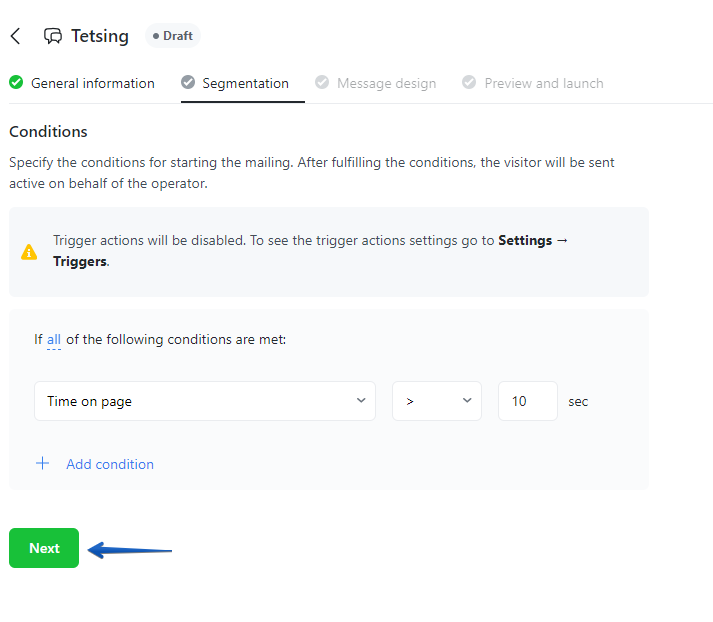 Now you can choose your message design.
You can decide if you would like to add an image. If so, you can load one image from your pc.
You can select the position of the text to show it above or below your image. You can also add a title and the text
You can set up your prechat buttons (limited to 5 buttons)
Now you can click on next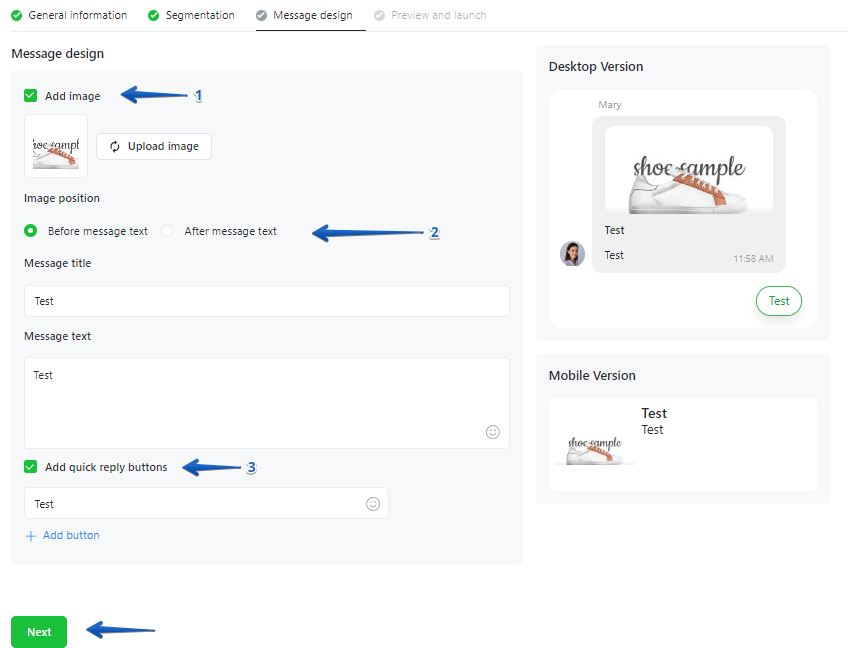 Finally, you can see a preview from your campaign but you will also be able to set the time and date to send your campaign.
You can decide if you would like to start it inmediately and also configure it with no end date.
At the end you can either save it as a draft to continue later or you can click on "schedule". If you decide to launch it inmediately you will see the button "launch"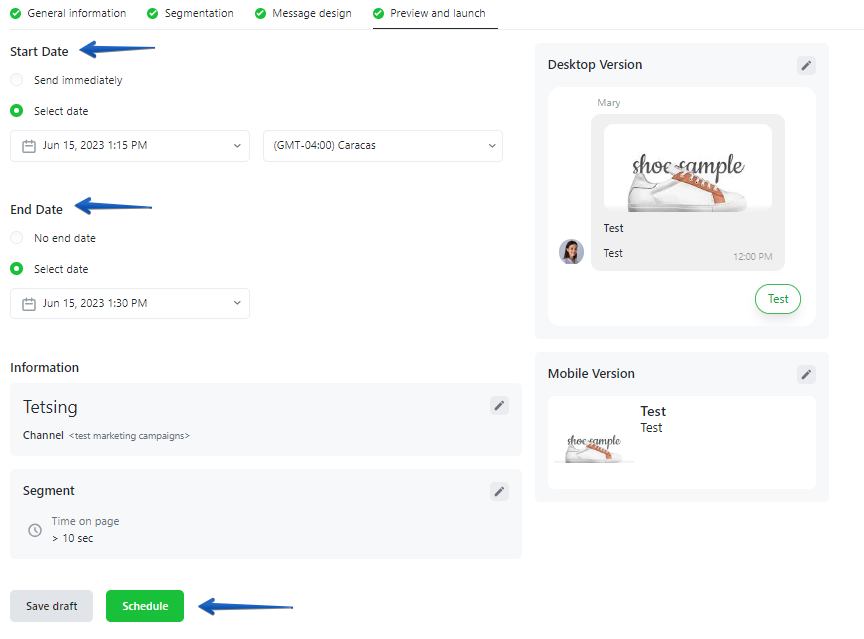 You are all set, in the main menu you will see your new campaign and the data that will start to be collected once your campaign goes live.
Additionally we have 2 options:
You can delete the campaign and start over
You can copy the campaign in case you only need to change a few things (this will save time for you when you have too many similar campaigns)

That is all! We wish you a very productive day!
Ask in the live chat, we are ready to help around the clock