How to join JivoChat Affiliate Program
This is a step-by-step guide that will help you to join JivoChat Affiliate program.
Creating your affiliate account is easy and free!
Anyone can become our affiliate: clients, non-clients, agencies, developers, website builder platforms, literally anyone who help us promote our product and is looking forward to earn steady passive income.
How does it work? Once you sign up and become a partner, you will get a unique referral link. Every time a client referred by you makes a payment for the PRO version of JivoChat you will get a 30% commission.
Step 1. Go to Affiliate Program page
Visit jivochat.com and click on the Affiliate program link in the top menu bar.

Step 2. Click on "Become a partner"
On Affiliate Program page, click on the green button Become a partner.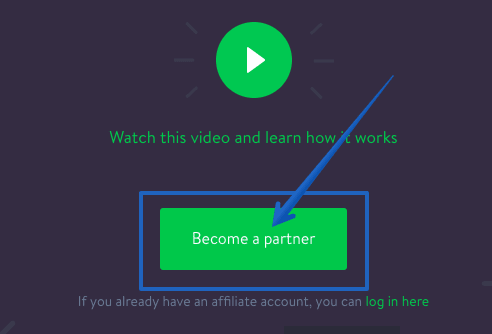 Step 3. Accept Agreement Terms
Read the agreement terms, then click I Accept All Terms.
Step 4. Fill in Partner Registration form
Fill in the Partner Registration form ensuring you completed all required fields, then click Submit.
Your password must be at least 6 characters long and contain at least one upper case letter and a number.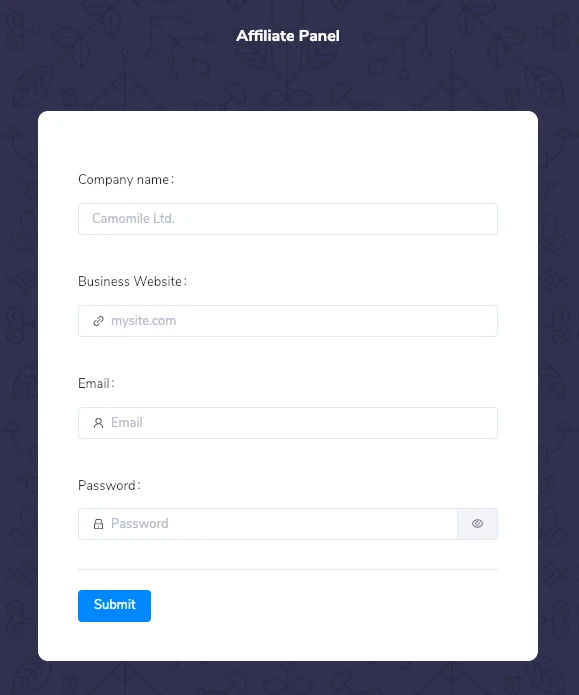 Done! You should now see the Dashboard in the Affiliate Panel.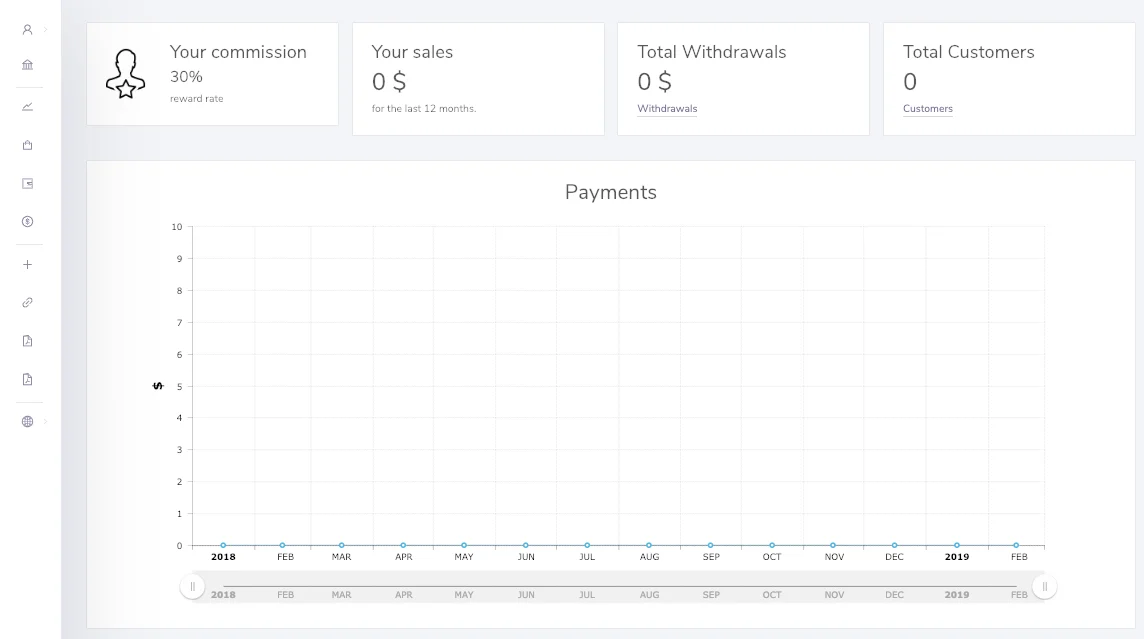 Now that you have become our affiliate, start sharing your referral link with your clients, friends and family. Click here to learn how to find and use your referral link.
To learn more about JivoChat and help your clients create a custom version of the chat (change the colors, add agent's photo, set up triggers), take a look at the articles available on our Knowledge base.
Ask in the live chat, we are ready to help around the clock