How to install JivoChat on X-Cart
Included for free in plans
VIP
PRO
BASE
You are 2 minutes away from increasing sales for your X-Cart store, congratulations for choosing JivoChat!
If you already have an account at JivoChat you can proceed to steps below. If you don't have an account yet, click here and create your account in a minute. It is completely free and we don't ask for your credit card. If you need help on creating an account, you can check this article or chat with us.
This short tutorial will guide you through the process of installing JivoChat Live Chat on your X-Cart store. Get ready to turn your visitors into happy customers!
Log into your Xcart administration panel. While there, go to the Custom CSS&JS section, available under Look & Feel.

To proceed, go to the Custom JavaScript tab.
Now it's time to get your JivoChat widget code. Log in to the JivoChat Web app or Desktop app and go to "Manage"-> "Channels" -> "Settings" (under the channel name). By default you have a live chat channel. In case you want to add a new one, you can get more information at this article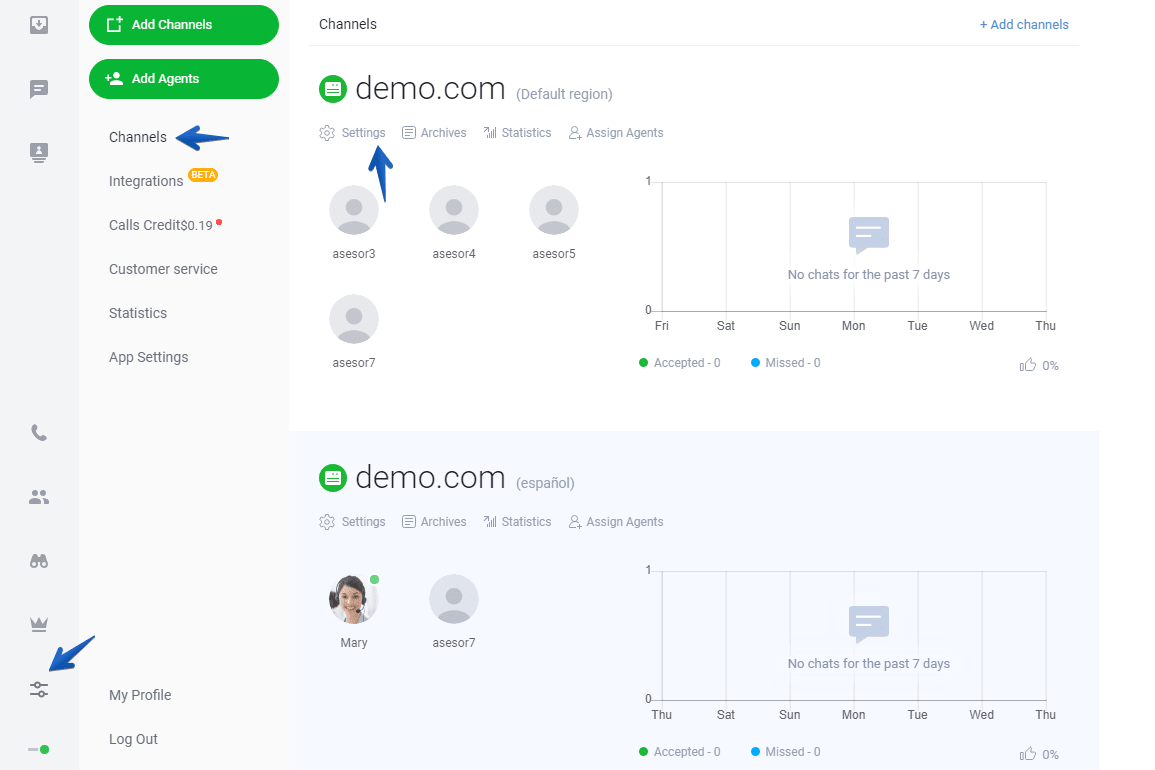 Click "Installation" at left menu, and you will see your code there. Copy it!
Go back to X-Cart Custom JavaScript tab, paste the copied widget code to the field. After doing that, make sure that Use custom js option is marked as On.

Don't forget to click on "Save changes" button!
And you're good to go! From now on, JivoChat is added to your X-Cart store and you can start chatting with your customers right away!
Download our applications to answer your clients
In order to answer your chats, you should use either our web app from your web browser, download our desktop app for Windows or MacOS and/or our mobile apps. Remember, you can simultaneously login from the desktop app and mobile app!
What's next?
We will be contacting you to make sure you get the most out of JivoChat in a week. But in case you have questions, remember we offer 24/7 support on our website! You can also check our articles and our blog to use JivoChat better.
Until then, enjoy JivoChat!
Ask in the live chat, we are ready to help around the clock