How to install JivoChat on Shoptet
Included for free in plans
VIP
PRO
BASE
In this tutorial we will show you how to install the chat on your website created on Shoptet. You will be able to install it in less than 30 seconds, the chat window will be shown on your website so you can engage with your customers.
Ordering the JivoChat addon
Go to JivoChat plugin clicking here and then click on "Objednat a nainstalovat" (Order and Install) button.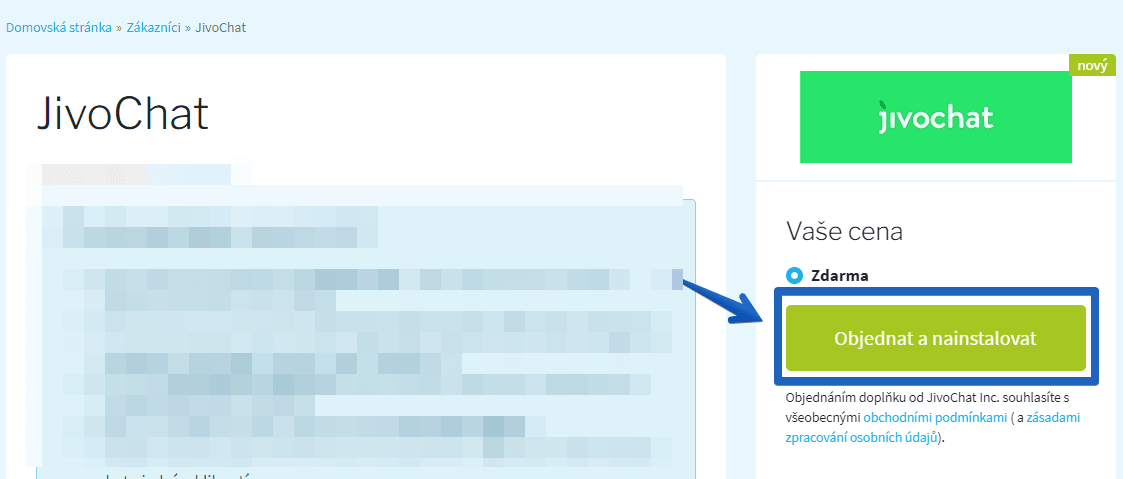 This message will appear above the button: "Instalace proběhla úspěšně" (The installation was successful), and then the button will refresh and it will be replaced to "Přejít na nastavení doplňku" that means "Go to add-on settings".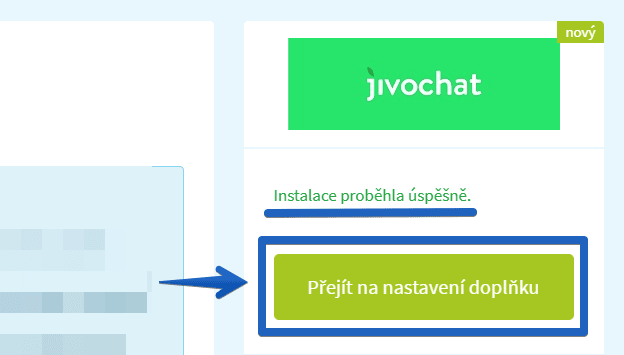 Installing JivoChat widget on Shoptet
Now you will click on this "Přejít na nastavení doplňku" button and you will be redirected to another page where you will create your JivoChat account or connect an existing one.
Now you just need to fill in the form with your new JivoChat account and after that the live chat widget will be automatically added to your website - no need to copy and paste any type of code on your website.
These are the info you need to fill in:
Your email address that you will use to login to JivoChat app
The password that you will use to login to JivoChat app
Name of the agent that will be shown during the chat to the visitor
Domain of the website where you want to install the chat widget
Button to register your account in JivoChat
Done! After clicking on Sign Up button you will see a window with a successful message giving you the option to see the chat widget on your website and login to JivoChat app.
Done! The JivoChat widget was successfully added to your website and you have two options now:
See the live chat on your website, and;
Login to JivoChat application to start setting up your chat widget and connecting other channels.
Now you can answer your chats from the JivoChat app!
In case you have any further questions regarding the integration, feel free to talk to us through the chat on the website.
Connecting an existing account
Last but not least, you canalso connect your existing account in JivoChat through this page by clicking on this option below.
Easy peasy, just fill in the form and the JivoChat widget will be automatically added to your website and a new channel will be created on your JivoChat account.
Increase your sales with JivoChat!
Ask in the live chat, we are ready to help around the clock