How to install the chat code on InvisionPowerBoard(IPB)
Included for free in plans
VIP
PRO
BASE
IPBoard (Invision Power Board) – JivoChat installation
This is how you can install JivoChat on forum IPBoard
Installation with Analytics code field
Open admin panel of your forum and go to "System" -> "Site Promotion" -> "Analytics"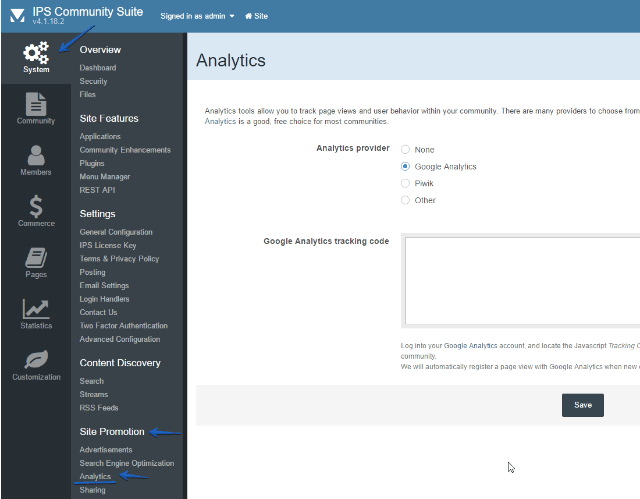 Set Analytics provider to Google Analytics and add JivoChat code to Google Analytics tracking code field.
The JivoChat code is available in the JivoChat app, in the Installation section: Manage -> Channels -> Settings -> Installation.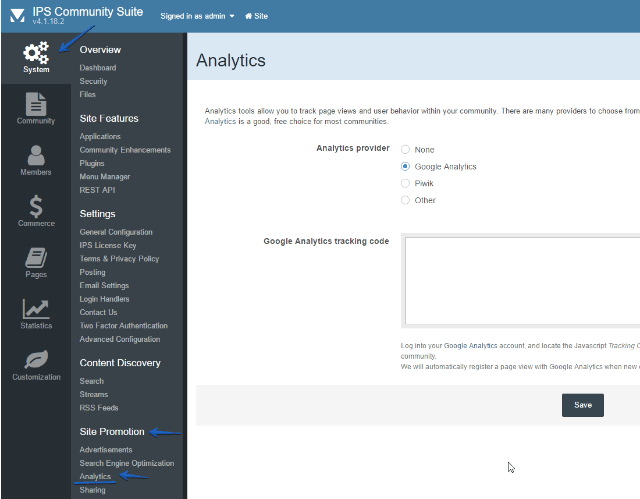 After that, just save the settings, and you're done!
Ask in the live chat, we are ready to help around the clock