How to change the agent's settings
Included for free in plans
VIP
PRO
BASE
FREE
To change the agent's settings, please follow the steps below:
1.Open your Jivo web app or any of our Desktop apps and login: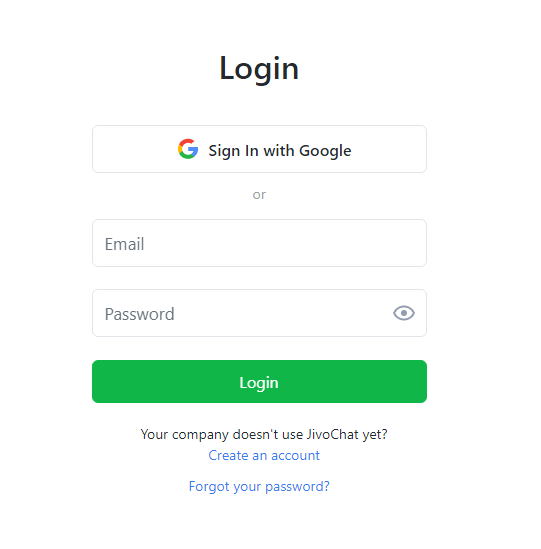 2.After logging in, click on the Team tab in the left side menu and you'll see a Settings button on the right side of all existing agent accounts as shown below: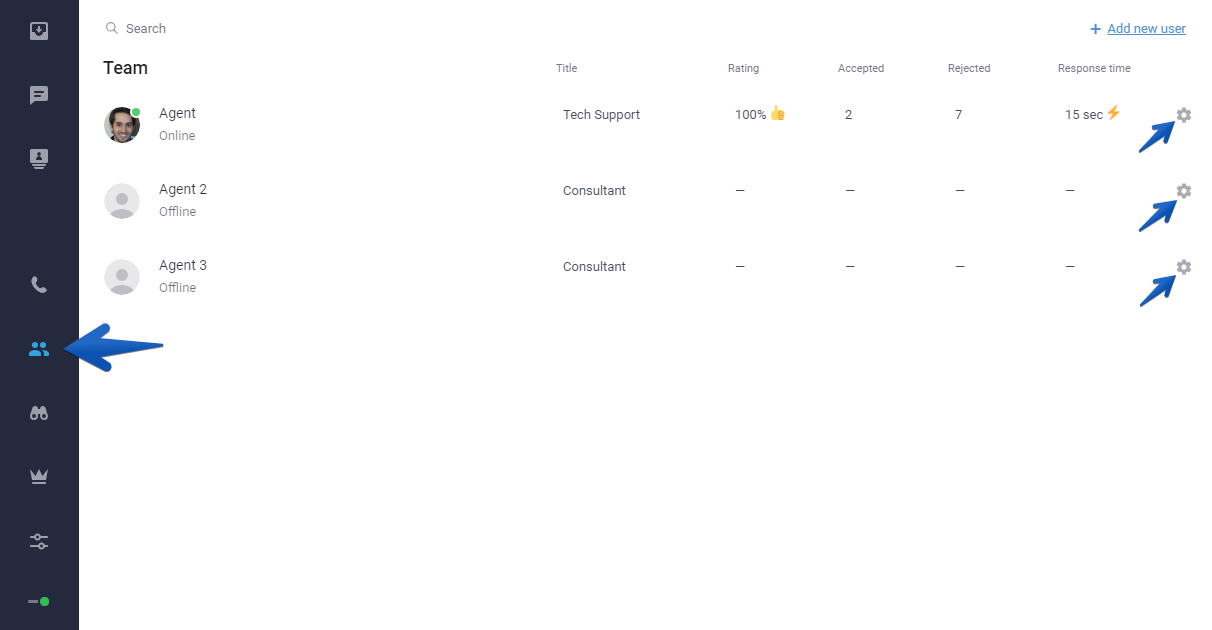 3.If you click the Settings icon on the right side of an agent, you'll be able to change the settings of that agent: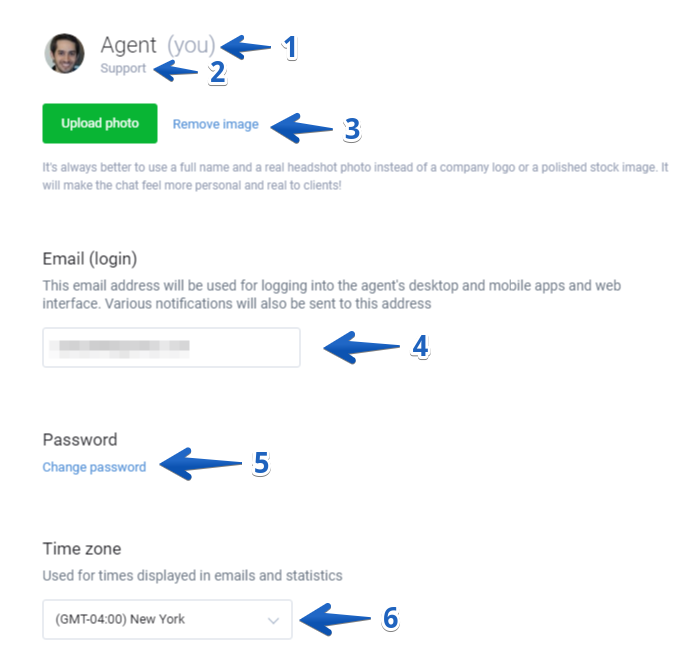 (1)Agent's name on the website
(2)Agent's title
(3)Upload the agent's photo
(4)Email (e.g. login name for the agent's application)
(5)Change the agent's password
(6)Time zone for the agent
Scroll down to check the other settings available: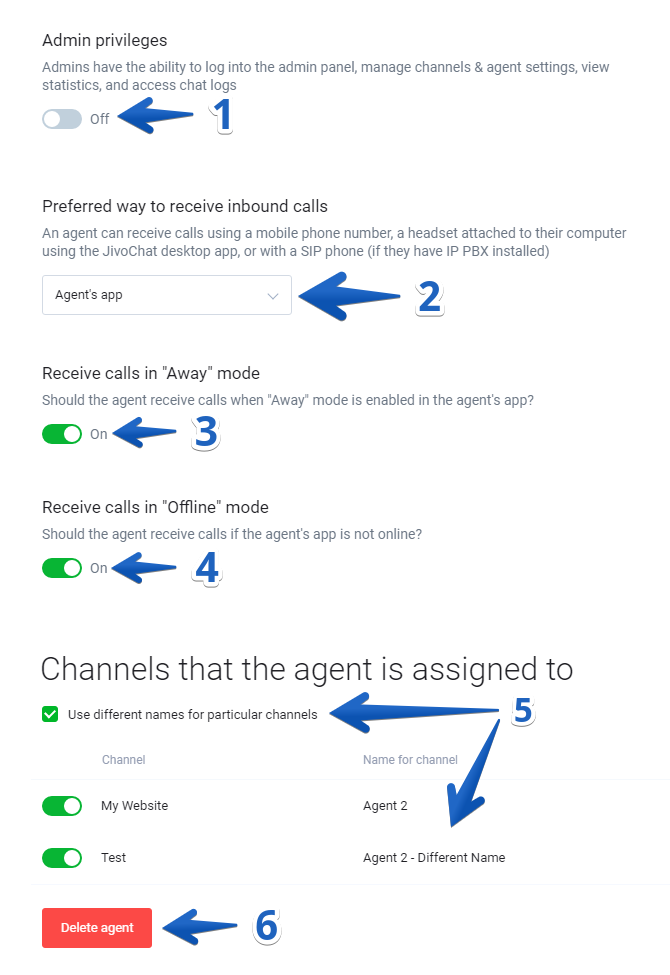 (1)Enable or disable Admin Privileges for the agent. If this option is enabled, the agent will become an admin for the account
(2)If you use our Telephony feature, here you can select where the agent will receive the calls at: Agent App, Cellphone or Landline, SIP, or disabled
(3)Choose if the agent will receive calls when in "Away" mode
(4)Choose if the agent will receive calls when in "Offline" mode
(5)Here you can enable different names for specific channels in your account. For example, you can show yourself as "John" on one website and as "Edward" on a different website in your account
(6)Delete the agent account. Please notice that this action cannot be undone. All information and statistics from the agent will be lost
If you want to change your own details, you can do it from the Team tab as shown above or by going to Manage -> My Profile: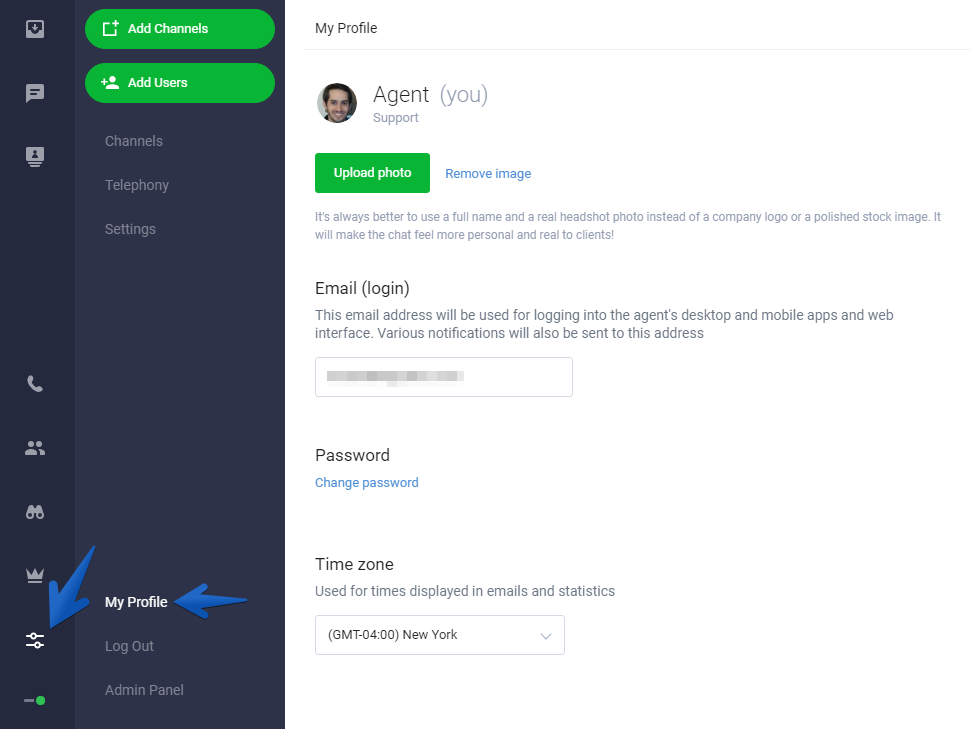 That's all!
Ask in the live chat, we are ready to help around the clock